Experienced acoustic contractors for large-scale developments. Our turn-key service de-risks projects and streamlines project management. We can maximise the efficiency of construction sequences and building programmes.
Seamless experience for your project
As one of the UK's leading acoustic contractors, InstaGroup is ready to deliver the complete solution. We offer expertise from specification and acoustic system design through to product supply and installation, plus advice on Pre-Completion Testing.
Experience, knowledge and efficiency is built into our supply and installation service. With professional accountability throughout the project, we can guarantee consistent high-quality workmanship and the best performance from our acoustic systems. Full responsibility for the acoustic installation also reduces the number of contractors working on-site.
We've delivered on time without issue on size and scale for prestigious schemes such as the re-development of Battersea Power Station, Greenwich Peninsula, South Quay Plaza at Canary Wharf and the regeneration project at Elephant and Castle.
Tried, tested - and trusted
All of our acoustic flooring, acoustic wall and acoustic ceiling systems are independently tested on site with a full certification service delivered by UKAS accredited partners.
Our patented cradle and batten raised flooring system exceeds Building Regulation and ADE requirements for acoustic control, and is designed and engineered to work with our underfloor heating systems.
We follow fully audited and robust quality management procedures and Health and Safety is always a priority for us. We hold all relevant accreditations, including Achilles and CHAS. Our installation teams receive appropriate, up to date training and can access mental health first aiders.
The advantages of a cradle and batten system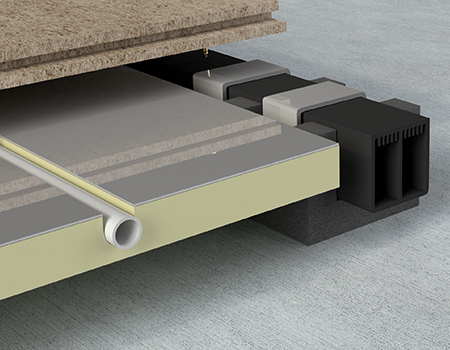 Compare InstaGroup's raised acoustic flooring system with traditional screed floors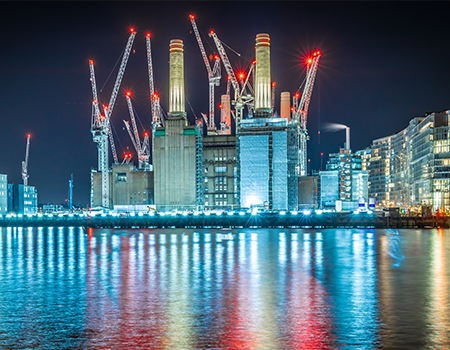 InstaGroup's cradle and batten system is used at the new Battersea Power Station development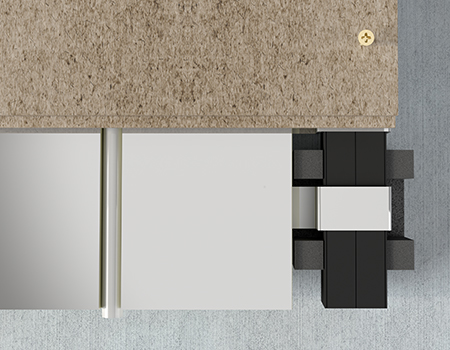 InstaGroup's patented C40 Acoustic cradle and batten system product details
Professional support,
sustainable commitment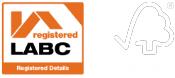 We can provide specification support and detailed technical back-up. We can also offer advice on Pre-Completion Testing and compliance with Building Regulations.
We're committed to sustainability. Our acoustic cradle systems are manufactured using 100% recycled rubber crumb components along with FSC certified timber from responsibly managed forests. Using our system can add environmental benefit to your scheme, and all components are recyclable at end of life. Our on-site installation itself produces very little waste, and all of that waste is recyclable.
Find out more