A proven track-record
A UK-wide reputation in acoustic services
Our acoustic case studies demonstrate the successful installation of our cradle and batten flooring and underfloor heating systems for a number of high-profile developments.
You can view a case study by clicking below, or download as a PDF.
Our work at Elephant Park


The redevelopment of Elephant and Castle is one of the largest regeneration projects in London
Lendlease aim to make Elephant Park one of the most environmentally sustainable urban regeneration projects in the world.
InstaGroup's sustainable, recycled and recyclable acoustic systems and materials supported this goal.
We've been involved in this extensive project for over eight years.
The combination of our cradle and batten flooring with bespoke underfloor heating system was a first in the market.
To date we've delivered to over 2,000 units at Elephant Park. We have completed Trafalgar Place, South Gardens and West Grove.
"What we especially like about InstaGroup is that we know the front-end cost for a project stays consistent with their outturn cost at the end of the project. This gives us great confidence that they consider everything they need to at tender stage and price it appropriately, and are then able to deliver it as they planned to. We've developed a great relationship with John and his team and look forward to working on other successful schemes."
Max Becker, Senior Building Services Manager at Lendlease Residential


Working on new build, redevelopment and refurbishment
Our acoustic case studies include new-build, redevelopment and refurbishment projects. We offer a full supply and install service or material supply only.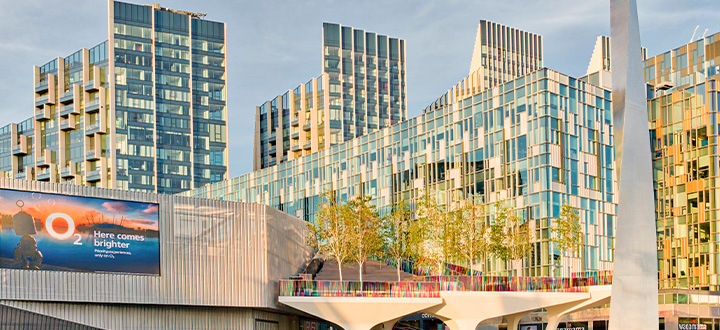 "Insta installed all the acoustic batten flooring and UFH across the whole development of over 1,000 flats across 5 high rise buildings. Throughout, Insta were one of the top performing, if not the top-performing subcontractor … better than any other trade, they kept to their promise of install rate. There was a great 'no excuse' attitude to get the job done, and Insta set a pace and benchmark for others to follow. I will look forward to working with John and his team again, hopefully at the Canada Water development for British Land."
Guto Jones, Project Director, Mace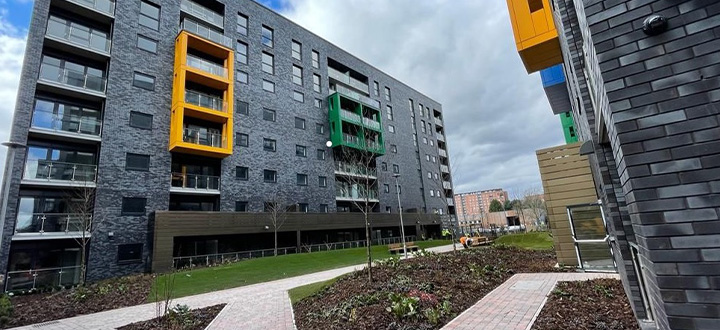 "InstaGroup were competitively selected to deliver acoustic timber floating floors at our Potato Wharf development in the heart of Manchester. John Reed and his team were heavily involved from the outset through to completion. Rarely do we see such senior leadership engagement throughout a project. The works were delivered seamlessly and to a high standard. The project went on to win NHBC's Pride in the Job award for highrise residential, a fantastic accolade which all (including John and team) contributed to and should be proud of. I wouldn't hesitate to work with InstaGroup again.''
Sam Peck, Senior Project Manager, Europe, Lendlease
Get in touch to hear about InstaGroup's acoustic material supply for the refurbishment of the listed Park Hill estate in Sheffield, the iconic Rotunda in Birmingham, and the 19th Century factory change-of-use project in Altrincham, Manchester.
If you'd like more information about any of our acoustic case studies, please contact us. Alternatively, talk to us on 0118 932 8811 or email enquiries@instagroup.co.uk.