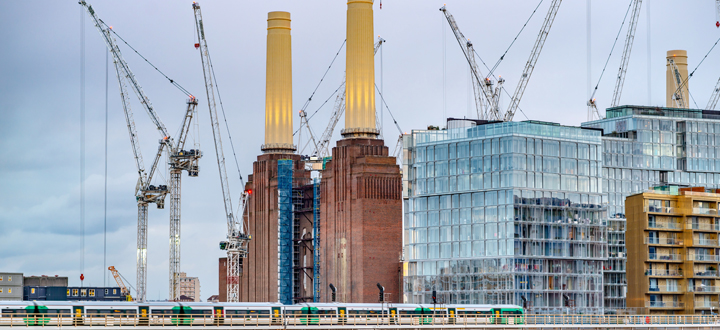 188
Kirtling Street
England
SW8 5BN
United Kingdom
Developer: Battersea Power Station Development Company
Main Contractor: Sir Robert McAlpine
Architects: Adamson Architects
Project Scope: Manufacture, Design and Installation
This phase of the Battersea Power Station project was in excess of 50,000m2 and comprised over 600 apartment units.
Battersea Power Station was originally a screed specification. The main contractor engaged with us to carry out a 360 review of our acoustic dry floor and engineered UFH system.
We demonstrated that a dry floor solution would achieve site and constructional efficiencies and benefits. The reduction of hold points early in the build programme ensured the critical construction path would be unaffected.
Our acoustic flooring system with underfloor heating effectively streamlined the sequencing of works later in the programme. This saved the contractor 12 weeks and reduced the number of trade interfaces.
Project covered over 600 apartment units
No wet trade needed
InstaGroup's dry acoustic flooring solution saved 12 weeks in the programme
Reduced number of trade interfaces on-site