We design and manufacture a range of acoustic flooring combinations and system depths that are suitable for both new build and refurbishment projects.
Our raised acoustic flooring consists of a surface layer resting on a resilient acoustic underlay. This isolates it from the base floor and the surrounding walls, reducing impact and airborne sound transmission through timber and concrete floors.
The patented cradle and batten system offers the ability to be levelled on-site. This effectively eliminates any issues with variations in the structural floor surface and provides straightforward access for services.
Our acoustic floor and insulation systems outperform Building Regulations for sound and impact transference.
Cradle and batten acoustic flooring system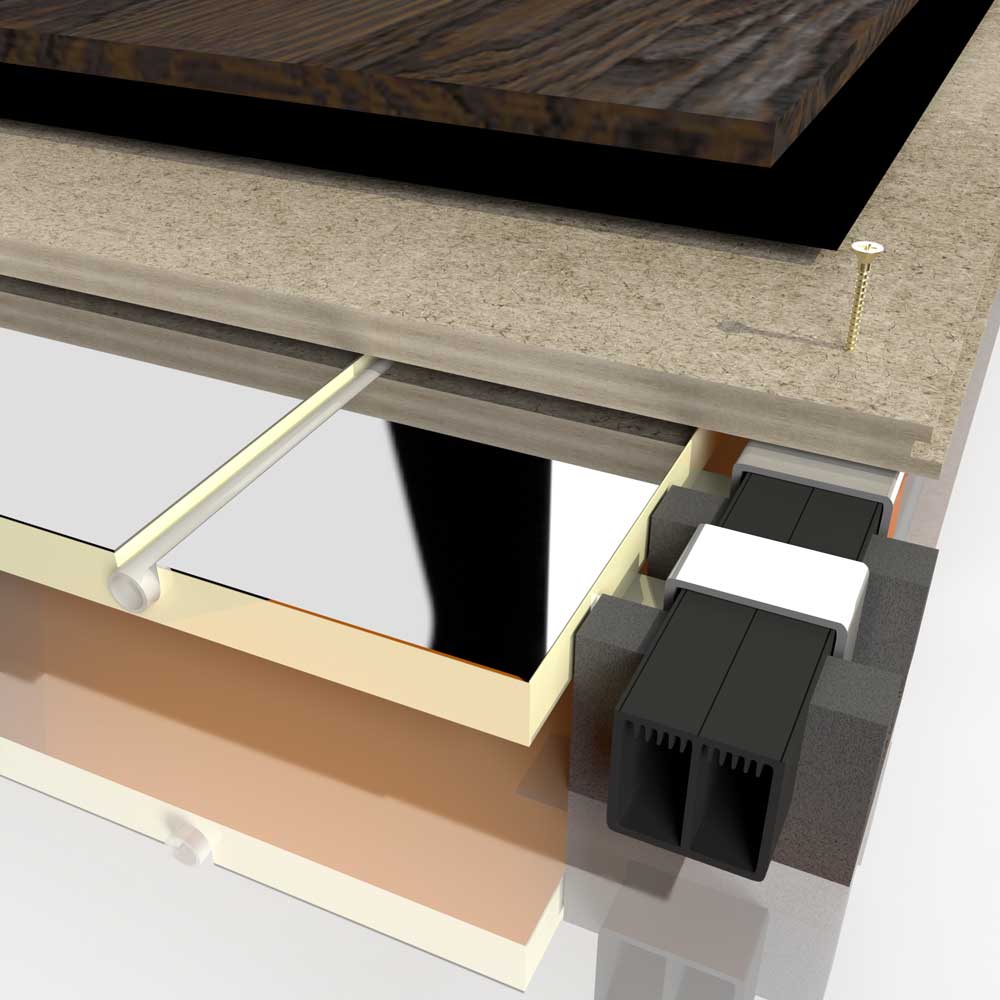 The advantages of a cradle and batten system
Compare our patented acoustic flooring with traditional floors
No need for screed, no wet trade contractors, no drying times
Reduced structural loading on building
Flexible to install, allows for floor height adjustments on-site
Underfloor services such as heating can be installed simultaneously
Superior acoustic performance
Increases energy efficiency of underfloor heating
Recycled rubber tyre components and sustainable timber meets 'green' credentials and regulatory requirements of a project
60-year guarantee – will last the lifetime of the building
Find out more about our flooring systems
All flooring products comply with Robust Details (floating floor treatments) FFT-1, 2, 3, and 4 – Our flooring systems will accept many proprietary finishes. – The InstaLay 65 resilient layer has its own Robust Detail E-FC-13
Find out more about InstaGroup
Acoustic Flooring Systems
For more information about our Acoustic Flooring Systems please fill in your details below and we'll be in touch: